AC 76/88/95 Series High Speed Universal Motor For Food
Brand LP
Product origin GUANGDONG
Delivery time 15 days
Supply capacity 20000 pcs per day
This type of univeral motor with high efficiency and reliability performance,and less vibration as well as low noise level.
The motor can be customized according to the voltage,frequency, power and speed.
AC 76/88/95 Series High Speed Universal Motor For Food
Technical requirement:
The output end of the motor shaft is viewed as counterclockwise rotation;
Motor axial vacant position, electrical clearance and creepage distance; 0.4-1.0 ≥2.0 ≥7.5kg.f/cm
Assembly screw locking force;
There is no scald or broken skin on the lead wire, and the pulling force of a single lead wire; ≥3.5Kg
The motor has a good appearance, uniform air gap, and flexible rotor rotation;
There is no obvious numbness on the surface of the iron core when the motor is running;
There should be no other abnormal sound or noise when the earphone motor is in normal operation;
The edge of the carbon brush is allowed to have thinner granular sparks and no tongue sparks;
Add screw glue when locking the screw; 1500V.AC/5mA/1s 11. Withstand voltage, no flashover and breakdown.
Product picture: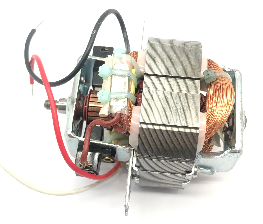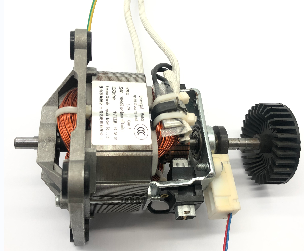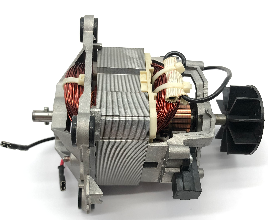 Product dimension: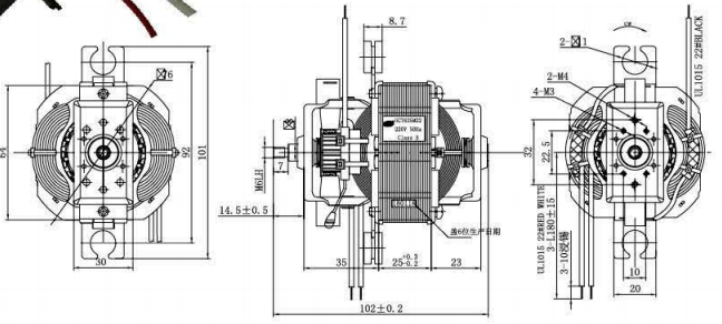 Product parameters: